When a House is No Longer a Home
Billions of dollars are spent around the world on home renovation. But there are intriguing issues within this consumer spending. In a recent JCR article, Annetta Grant and Jay Handelman discuss when a house no longer feels like a home. Here they share what we can learn from their findings.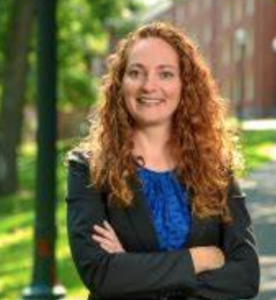 American consumers spent some $340 billion in 2020 remodeling their homes, and that figure is expected to grow more than four percent annually between 2021 and 2027. Strikingly, for all the money spent, a great many consumers find their home is never quite "finished", which creates a sense of unease. Their unease is the result of a contradiction running in the background: On the one hand, a person's home is supposed to be a private sanctuary that reflects their unique identity. On the other, their home is their most valuable asset.
The contradiction is not easy to resolve. The truth is that a home designed, renovated, and decorated in a way that is unique to the homeowner would likely be hard to sell in today's marketplace. That is certainly what consumers take away from the ubiquitous television shows and magazines that are the modern tastemakers of home design. As a result, consumers feel compelled to rely on marketplace standards rather than their own instincts in decorating their living spaces.
Our study tracked the ways in which consumers experience this tension between unique identity and marketplace standards within the context of home renovation. First, we focused on media representations in home renovation magazines and television shows such as Fixer Upper and Love It or List It. To understand the consumer experience, we conducted ethnographic interviews with 17 homeowners and four service providers in two Canadian cities. We then coded the interview transcripts to identify common patterns among the observations.
We found that while consumers readily turn to the home décor marketplace for objects that help them reflect their personal identity, lifestyle media have clearly influenced an emergent cultural understanding of the home as a marketplace asset. Industrial-grade appliances, large kitchen islands with bar stools, open floor plans, neutral color schemes, and spa-like bathrooms all speak to consumers working to align their homes with professional marketplace standards — even as they fret about "getting it wrong."
We also observed the presence of a market-reflected gaze that casts shame on homeowners for their poor decorating choices. Uniqueness is shunned while professional expertise and market standards are celebrated. It is a common feature of home renovation television shows for homeowners to be ridiculed by expert hosts when aspects of their home fall short of modern trends.
Even for consumers who push against the standards of the day, the market-reflected gaze is a disorienting force that contributes to consumers' unease with their homes — one we define as "dysplacement." It challenges their ability to fully identify with their own home and potentially keeps them on the home renovation treadmill: if they are not in the throes of a renovation, they are thinking about it.
What can consumers do in the face of dysplacement? They can choose to leave for a house that is more unconventional, more unique to their own tastes, or frequent more off-beat home décor stores. These options are hardly satisfying. With the home so fully ensconced in the marketplace, expecting consumers to escape marketplace forces on the home is tantamount to asking them to escape the marketplace itself.
Besides, they cannot easily escape the cultural understanding of the home by changing where they shop or the media they consume. The home remains a market asset that can be bought and sold. Should consumers risk devaluing their most valuable asset by focusing too heavily on uniqueness?
Firms can help consumers reconcile the tension between unique identity and market standards. They could, for example, create platforms — a physical retail setting or an online forum — where consumers' expression of uniqueness is celebrated rather than admonished. Based on the positive experience of place consumers have in these forums, firms that align their offerings with celebrations of uniqueness may find greater market opportunity for their products and services.
Please read the full paper for yourself!
Annetta Grant, Jay M Handelman, Dysplacement and the Professionalization of the Home, Journal of Consumer Research, 2022; https://doi.org/10.1093/jcr/ucac023