2020 JCR Best Paper: Finalists
Congrats to Stephen Spiller and Lena Belogolova for being a 2020 finalist for JCR's Best Paper Award: "On Consumer Beliefs about Quality and Taste," which appeared in the April 2017 issue.
We asked Stephen Spiller to tell us why this paper is important now?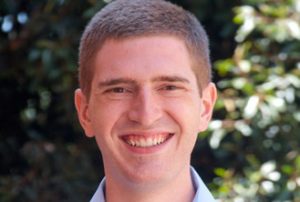 Is quality absolute? It's a tricky question. When considering the same set of products, different consumers come to different conclusions regarding whether one product is better than the other or whether the difference is a matter of taste. Although marketers and researchers have typically regarded product differentiation as being a property of the product or the market, this research suggests individual consumers can and do have different perspectives. As a result, positioning products as differing in quality or taste may have a variety of consequences. For example, consumers are more willing to pay for their preferred product when they believe the difference is a matter of quality rather than taste, suggesting that deviations from uniform pricing for product variants (flavors, colors, etc.) are more likely to be welcomed by consumers if the differences among variants are believed to be differences in quality. When explaining product choices, consumers refer to themselves more when they believe those choices are driven by taste rather than quality, suggesting they may have closer self-brand connections for matters of taste. Finally, consumers reason as though differences among consumers are more consequential for matters of taste than quality, suggesting consumers may be less willing to delegate decisions or learn from other consumers' experiences for matters of taste than quality. The potential for such wide-reaching implications reinforces the importance of understanding the nature of product differentiation from the consumer's perspective.